Making the most of a small space to create a beautiful home!
Jocelyn Sage Mitchell and her family recently moved to be closer to family. The house is smaller: 1,444 square feet above ground, more in line with the average house in Europe (1,589 sq ft) than the average house in the US (4,982 sq ft). But their ideas are still big! With a household of items collected over 14 years of living and teaching internationally and two growing children, Jocelyn and Nick are ready to be creative with minimalism, mindfulness, and space-saving techniques. With appreciation for the wisdom of Marie Kondo and her Kon-Mari method, the Minimalists, and all the amazing interior design shows like Tiny House Nation, Dream Home Makeover, Get Organized with the Home Edit, Interior Design Masters, and Motel Makeover (among others!), Jocelyn Mitchell and her family vow to create a small home filled with purpose and love!  
Jocelyn Mitchell's blog will share the tips and tricks of their small home journey with you. Budget hacks are important when an entire house needs to be furnished! Jocelyn and Nick share the deals they find, the store furniture that delivers style and value for small spaces (spoiler alert: Home Depot is surprisingly incredible), and the do-it-yourself projects that spruce up a home for less! (Hint: Power tools are a necessary part of this experience! Embrace the power drill for all your DIY projects—you can do it!)
Of course, IKEA furniture and design will play a big part in this journey! The European small-space mentality, combined with modern and beautiful design, is exactly what Jocelyn and Nick are looking for in their new small house. IKEA designers assume that space is limited and precious, and design their furniture to maximize functionality while minimizing the space used (and look good at the same time!). Items like the HEMNES shoe cabinet, the SONGESAND wardrobe, and the LYCKSELE LÖVÅS sleeper sofa are space-savers that look stylish and work wonders for organization! 
Turning a (small) house into a home takes a lot of time, effort, and love, but the Mitchell family is up for the challenge! Stay tuned to be a part of their journey as Jocelyn Mitchell and her family transition back to life in the great United States of America!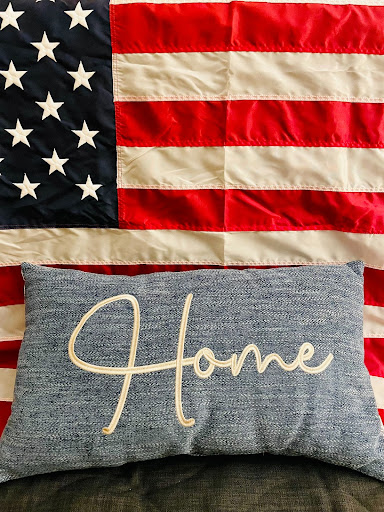 "May our house always be too small to hold all of our friends." ~ Myrtle Reed
Follow Jocelyn Mitchell's Small House, Big Ideas blogs at this link!